Green2Go's 50+ chapters aims to mitigate 15 million single-use plastics by end of 2022.                   
International Nonprofit Run By 21-Year Old, Green2Go Replaces Millions of Single-Use Plastics With Reusables
Research shows 91% of plastic produced isn't recycled, and humans eat about 1 credit card's worth of microplastics each week. These issues affect 21-year old cofounder and Executive Director of Green2Go Amanda Sun, who acted after conducting research with Stanford Existential Risks Initiative. Green2Go is a youth-run nonprofit transforming the takeout industry by mitigating millions of single-use plastics from school dining halls. They are a partner of the UNESCO Inclusive Policy Lab, and winner of the 2021 UNH Social Venture Impact Challenge. 
When asked about her inspiration, Amanda commented: 
"As a first generation Chinese-American girl growing up with a single mother, I ate a lot of takeout in my childhood."
"So many families, students, and workers can't afford the time to cook their own meals. When I learned of the chemicals these containers bleed into our body—the cancers they have caused in my family—I was compelled to act."
"My research at Stanford Existential Risks Initiative after my freshman year at Dartmouth revealed that reusable takeout containers beat single-use plastic and compostables in every environmental measure: energy, water, resource extraction, waste, greenhouse gas emissions, and plastic pollution. "Compostables" aren't usually composted, and contain toxic chemicals called PFAS." 
"Green2Go accelerates the transition to zero waste. We help universities, high schools, and restaurants switch to reusable takeout containers."
Green2Go's 50 chapters advocate for zero waste and span the US and internationally, including Singapore. The list includes Brown University, College of William and Mary, Georgetown University, Princeton University, Singapore University of Technology and Design, Stanford University, University of San Diego, University of Southern California, Washington University in St. Louis, Wellesley College and more.
Green2Go provides:
The program, where all freshmen receive a token, representing one reusable container. At the dining hall, they can exchange the token for a container, which they fill up with food. To get their token back, they just return the container back to the dining hall.
An educational campaign, statistics to convince dining halls, and student connections to implement the program faster than individual students or existing container manufacturers.
Consulting for dining halls to minimize container and utensil losses, saving colleges thousands of dollars per year.
As for next steps, Amanda remarks: "I'd love to partner with companies like Doordash and Uber Eats. My goal is to create a future where single-use plastic never touches our food and systems that don't force families to choose between time and health."
Individuals, schools, restaurants, and university groups can join the movement at green2go.org.
Media Contact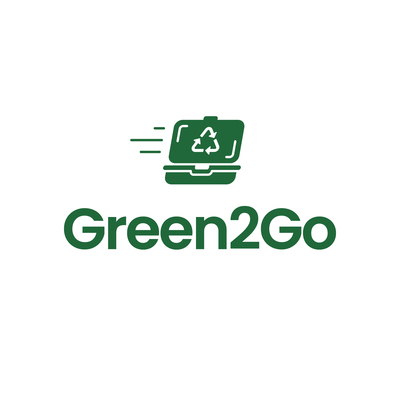 Company Name
Green2Go
Contact Name
Amanda Sun
Phone
(408) 475-4006‬
Country
United States
Website
https://green2go.org/