Rexburg, ID – Apple Tree Dental – Rexburg Dentist has been fixing the smiles of the residents of Rexburg for years by offering extensive dental procedures and services for all dental needs. The practice caters to patients who need dental checkups, fillings, and other complex dental procedures. 
Apple Tree Dental – Rexburg Dentist is headed by Michael A. Larsen, DDS, a highly trained and qualified dentist, licensed to practice in Idaho. He finds dentistry exciting and rewarding, taking pride in the relationships he creates with his new patients and valuing continued friendships with his current patients. He leads a team of dental professionals and staff who have created a safe, comfortable, and friendly environment for patients of all ages. 
The team goes out of their way to treat all patients with care, compassion, and respect to take away the anxieties that come with dentist visits. They have created a serene environment that calms their patients' senses, allowing them to look forward to future visits and massage dental chairs for comfort and relaxation as they receive treatment. With the knowledge that each patient has different dental health goals, the team takes the time to listen, conduct extensive consultations, and create customized dental plans and sessions to address their needs.  
Apple Tree Dental – Rexburg Dentist offers dental implants, including single tooth replacement, multiple teeth replacement, and bone grafting for patients with broken teeth, missing teeth, loose, and ill-fitting dentures. They also specialize in oral surgery, taking care of patients who have overcrowded teeth, unequal jaw growth, impacted teeth, and those who need wisdom teeth removal or suspicious lesion removal. Individuals who snore or suffer from daytime sleepiness can also rely on Apple Tree Dental – Rexburg Dentist as it provides Mandibular Advancement Devices (MAD) such as mouth guards and offers treatment for TMJ and bruxism disorders.
Additionally, Apple Tree Dental – Rexburg Dentist offers solutions for patients who need dental extractions, crowns, fillings, sealants, veneers, bonding, and teeth whitening. They also cater to patients with periodontal disease symptoms including, red gums, bad breath, swollen gums, bleeding gums, painful chewing, sensitive teeth, and receding gums. 
To offer efficient dental services, the team uses the latest dental technology to perform all dental procedures and to maintain a hygienic environment. With the main objective of providing effective dental solutions, the team uses state-of-the-art intra-oral cameras to detect diseases, take accurate pictures of teeth, and spot any fractures, cracks, or early cavities. The team is also trained to use the Trios 3D Scanner and the Kavo OP 3D, which give perfect replicas of teeth, gums, airways, and skeletal structures for overall dental health diagnoses. 
To learn more about Apple Tree Dental – Rexburg Dentist, call (208) 359-1500 to make an appointment. Or visit their location at 33 Winn Dr Suite 2, Rexburg, ID, 83440, US. For any inquiries about the services they offer, visit their website for more information. 
Media Contact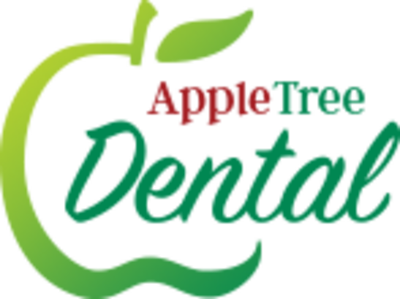 Company Name
Apple Tree Dental – Rexburg Dentist
Contact Name
Michael Larsen
Phone
(208) 359-1500
Address
33 Winn Dr Suite 2
City
Rexburg
State
ID
Country
United States
Website
http://www.rexburgappletreedental.com/