Vancouver, BC – Alert First-Aid Inc. (Vancouver) has been empowering heroes since 1998 by teaching first aid and providing their clients with the tools and confidence needed to save lives. The Vancouver first aid training center is conveniently located in Kingsway in a serene and comfortable environment allowing trainees to take their preferred first aid courses. 
Alert First-Aid Inc. (Vancouver) was founded by Jamie Pierson, who at the time was a first aid instructor with the Canadian Red Cross, Heart and Stroke Foundation, Lifesaving Society, and St. John's Ambulance. He created a place that would offer something different compared to other first aid courses in Vancouver. His vision was to deliver hands-on training in a fun and non-threatening environment to foster faster learning, better retention, and holistic results. 
The first aid training center comprises a team of highly qualified, highly trained, experienced, and passionate trainers whose priority is to train the body and teach the mind of their clients to give them extensive experiences. To maintain a fun and engaging environment, the trainers simulate different injuries and make use of props to create interactive scenarios that are realistic and beneficial for clients in all lines of work. This approach has seen the training center expand with classes in Duncan, Nanaimo, and Victoria with a hospitality training company and a track record of successful first aid clients. 
Alert First Aid offers a wide variety of first aid courses including, group first aid courses, psychological first aid, blended emergency first aid and CPR level C courses, blended standard first aid and CPR level C courses, and more. They also offer marine first aid courses, occupational first aid courses, wilderness first aid courses, professional responder courses, CPR courses, and first aid instructor courses. 
For their clients who prefer online learning, Alert First-Aid Inc. (Vancouver) has numerous online courses they can choose from. They include fire safety awareness training, WHMIS (GHS) training, fall protection awareness online training, winter driving fundamentals, airbrake refresher training, and more. Additionally, the trainers are experts at teaching foodsafe courses and food handler training. They also offer first aid products including, disaster kits, first aid kits, first aid supplies, and AEDs. 
Apart from offering extensive first aid courses, the Alert First-Aid Inc. (Vancouver) team has also been involved in the community for more than 22years. Since the beginning of the COVID-19 pandemic, they have been offering masks, hand sanitizers, Personal Protective Equipment (PPE) and have donated to more than 30 non-profit organizations and frontline groups. Alert First-Aid Inc. (Vancouver) has also been the one-stop-shop for all things related to first aid including, disaster and medical products with networks all over Canada. 
Get in touch with Alert First-Aid Inc. (Vancouver) through (604) 900-7791 to learn more about the courses. Or visit their location at 209-3316, Kingsway, Vancouver, British Columbia, V5R 5K7, CA. For any inquiries about different classes and requirements, visit their website for more information. 
Media Contact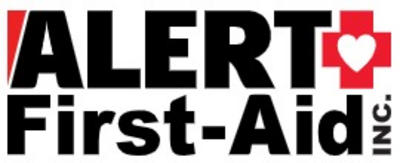 Company Name
Alert First-Aid Inc. (Vancouver)
Contact Name
Jaimie Pierson
Phone
(604) 900-7791
Address
209-3316, Kingsway
City
Vancouver
State
British Columbia
Country
Canada
Website
https://www.alertfirstaid.com/locations/vancouver