It can feel isolating not having a legal or HR-related question that one doesn't know the answer to, and they don't know where to go for advice. Finding the required support within the workplace can prove challenging, and workers and managers may not feel comfortable in requesting assistance with issues of this kind. 
That's where aiMac-hr comes in. 
aiMac-hr is an HR and employment law firm recently founded by Andrew Macmillan, a qualified employment lawyer with over 25 years of experience under his belt. Having worked in London and Bristol, as well as within leading regional practices across Devon, Andrew boasts extensive industry knowledge and has recently acted as the retained employment lawyer for the Retail Motor Industry Federation (RMIF). 
Andrew Macmillan takes a sensible and practical approach to employment law; his motto is that 'prevention is better than cure' and he puts this into practice by working with clients to ensure that lawsuits do not develop in the first place, instead of having to tackle legal issues as and when they arise. This foresighted approach helps clients save time, money, and energy. 
Another of aiMac-hr's unique selling points is the company's combination of practical HR knowledge with expert legal advice and solutions. Company founder Andrew Macmillan has a reputation not only for his expert legal knowledge but also for his ability to empathise with his clients. 
In fact, a recent client stated that:
'If you are a SME business owner with the need for support with an HR or employment issue, then speaking to Andrew Macmillan should definitely be the first item on your 'to-do' list. His practical, no-nonsense yet reassuring and empathetic approach will put you at your ease at what can be a nerve-wracking time for an employer with employee issues. Highly recommended to get the results you need.'
Andrew's gentle approach to coaching and troubleshooting with his clients ensures that issues can be communicated clearly and objectively, without fear of judgement. This process means that aiMac-hr consistently delivers excellent results and outstanding levels of customer satisfaction. 
About aiMac-hr: aiMac-hr is an HR and employment law consultancy founded by Andrew Macmillan. The company works with both employers and employees to provide industry-leading HR advice and employment law support. 
Their services for employers include employment law support, employment contracts and policies, business restructuring and redundancies, employment tribunal representation, and compromise agreements.
Their services for employees include settlement agreements, employment tribunal representation, compromise agreements, and discrimination at work claims. 
Those interested can contact aiMac-hr by calling 07921 938675 or emailing andrew@aimac-hr.co.uk  
Media Contact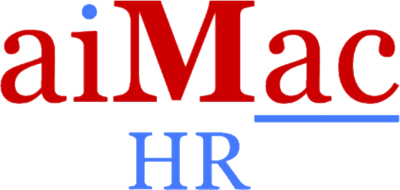 Company Name
aiMac-hr
Contact Name
Andrew Macmillan
Country
United Kingdom
Website
https://aimac-hr.co.uk/