Top Quality Climate Controlled Self  Storage Units at  AAA Storage Melbourne Florida
Palm Shores, FL: AAA Storage Melbourne Florida has a state-of-the-art climate-controlled self-storage facility near Pineda Causeway. This feature helps protect client's valuables in case of extreme weather conditions such as seasonal temperature changes. Electronics, antiques, and artwork are the most affected hence the need for a controlled environment. The facility is secure, clean, and well equipped with all quality features and amenities necessary for safe storage. They offer a wide range of storage units in terms of size and prices.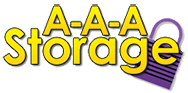 The self  Storage company employs a team of professional managers who ensure customers get exceptional customer service. The company spokesperson had this to say about their services, "At AAA Storage, we offer exceptional customer service, affordable rates and a range of storage units with the knowledge that one size cannot fit all. Our managers are well trained and go above and beyond  to exceed our client's expectations."
Climate Controlled Storage Units and Other Services
The AAA Storage Melbourne Florida storage units are climate controlled. Some of the features incorporated in the climate-controlled units include effective air conditioning and heating systems. These help keep temperatures at a moderate, consistent, and safe level. This is in addition to humidity reduction, which helps control moisture content. The climate-controlled units maintain a certain range of temperatures which helps insulate and preserve client's belongings. It also offers comfort to clients when moving and arranging belongings into the unit regardless of the prevailing temperatures.
AAA Storage Melbourne Florida is a Florida-based self-storage company offering a variety of services with storage facilities throughout Florida and Texas. All a client needs to do is check the nearest self storage units facility on the company website to get more information on what other facilities that particular location offers. With prices as low as $44, the company has a solution for anyone seeking to enjoy a safe self-storage facility.
Besides the climate-controlled storage, the company also offers business or commercial storage, household, vehicle and boat storage. The company offers their services on a month to month basis sparing clients the hustle of long term rental agreements. They have convenient payment options that include monthly credit card billing. Clients can also save up to $10 per month on insurance coverage if they bring a copy of their homeowners or renter's insurance declaration page. This should be done at the time of moving belongings to the unit. They also avail access hours where clients with storage units can use their gate code to access their storage unit when need be.
Contact AAA Storage Melbourne Florida
AAA Storage Melbourne, Florida, is located at 5586 N US Hwy 1, Palm Shores, Florida, 32940, USA. For top-quality climate-controlled self-storage units, contact their team by calling(321) 414-9977. For additional information regarding their other services, such as commercial, vehicle, and boat self-storage services, visit the company website.
Media Contact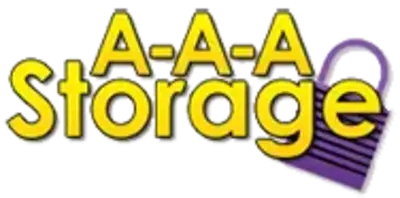 Company Name
AAA Storage Melbourne Florida
Contact Name
Theresa & Ray Reed
Phone
(321) 414-9977
Address
5586 N US Hwy 1
City
Palm Shores
State
Florida
Country
United States
Website
https://www.aaastorage.com/self-storage/florida/palm-shores/5586-n-us-hwy-1