The Bronx, NY: Bluesky Living is tilting the scales in the New York student apartment space with its blend of modern, spacious apartments offering unrivaled amenities. The Student housing near Bronx features standard finishes and complimentary amenities such as 3-4 beds, free Wi-Fi, roof deck, laundry room, pet-friendly rooms, keyless entry, and much more. The apartments closest to Fordham's central campus and The Bronx Zoo are located at 2503 Hughes, 2320 Hughes, 2427 Hoffman, 558 E 191st, and 2377 Belmont.
Bluesky Living is giving students and young professionals an opportunity to live and enjoy a luxurious living experience in the Bronx. The management team led by Steven Kachanian is keen to make things work for every tenant because they see potential in every moment. He manages the facility with the help of an Asset Manager, Property Manager, Experience Manager, and two Accounting Officers. The team comes from diverse backgrounds and brings in-depth experience to the housing venture.
Every tenant residing in the Bluesky Living Student community enjoys access to a shared, centrally located student lounge. Other communal trappings include weekly pizza, Sunday coffee meetups, and access to a devoted Experience Manager. Monthly community activities include happy hours, barbecues, and exclusive discount offers from businesses operating in the Bronx area.
The apartments for rent in Bronx have modern high-end fixes like heated bathroom floors, rooftop decks, granite countertops, and hardwood floors. At the Hi-tech computer lab, tenants can carry out printing services for shipping labels, term papers, and other materials. To further enhance the living experience, Bluesky Living provides an online portal where students and other tenants can conduct hassle-free rent payments, seamless communication, submit maintenance requests and submit proof of insurance cover.
The apartments offer an electric scooter, safe and secure premises, and keyless entry for heightened security, ease of work, and mobility. Their electric scooter provides a convenient 24-hour transportation mode to help tenants move around the neighborhood and elsewhere. The terms of tenant engagement are carefully drawn to ensure a hassle-free sign-up. With an application fee of $25, clients are not required to pay anything else to cover the broker or security fee. However, there is a room clean-up fee needed for the signing. Prospects are asked to subscribe to the periodic newsletter via email for news and information about the latest promotions, activities, and special pricing.
To book a rental apartment at any of Bluesky Living's prestigious addresses, call (718) 766 7080 or visit their main administrative office at 558 E 191ST St, The Bronx, NY, 10458. The BBB accredited business offering luxurious student housing serves the Bronx and surrounding areas.
Media Contact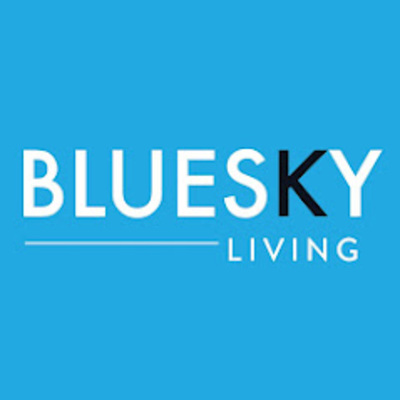 Company Name
Bluesky Living
Contact Name
Steven Kachanian
Phone
(718)766-7080
Address
558 E 191St St
City
The Bronx
State
NY
Postal Code
10458
Country
United States
Website
https://www.blueskyliving.nyc/558-e-191st